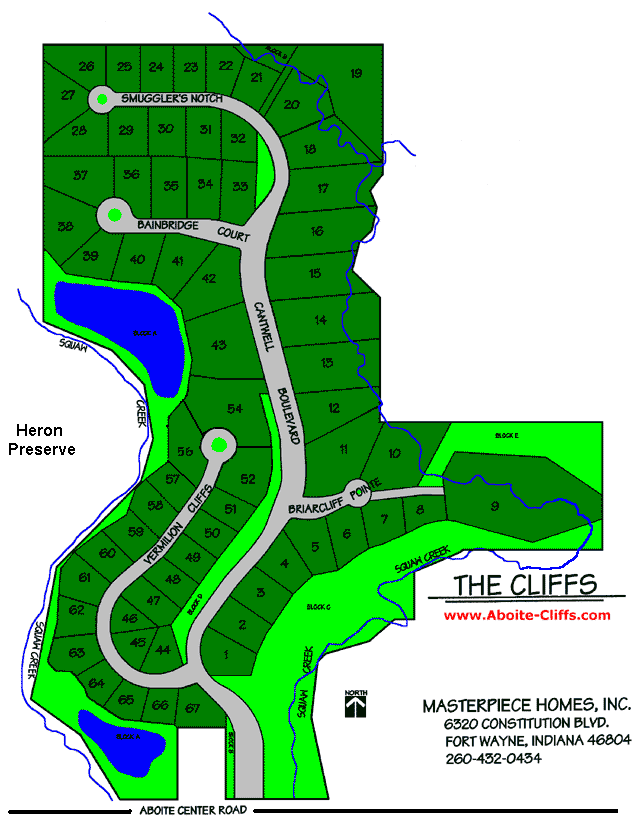 * Lot #67 could also be 4114 Cantwell Blvd. depending on placement of driveway

Lots 1-43 are single family, conventional homes. Lots 44V-67V are single family Villaminium lots. Villaminium style living includes all yard maintenance and snow removal (including sidewalks and driveways). This is carefree living at it's best.

Learn more about the Aboite New Trails recreation pathways

Links
All information is believed to be true and accurate to the best of our knowledge at the time of publishing, however, we do not warrant or guarantee any of the information shown on this web site. Visit our sponsor for replacement water filters and reverse osmosis systems at WaterFiltersOnline.com.