Conveniently located south west in Aboite Township, Allen County, Indiana. Just outside of Fort Wayne, Indiana. The Cliffs can be found on Aboite Center Road 1/2 mile east of the west County Line Road, adjacent to Heron Preserve.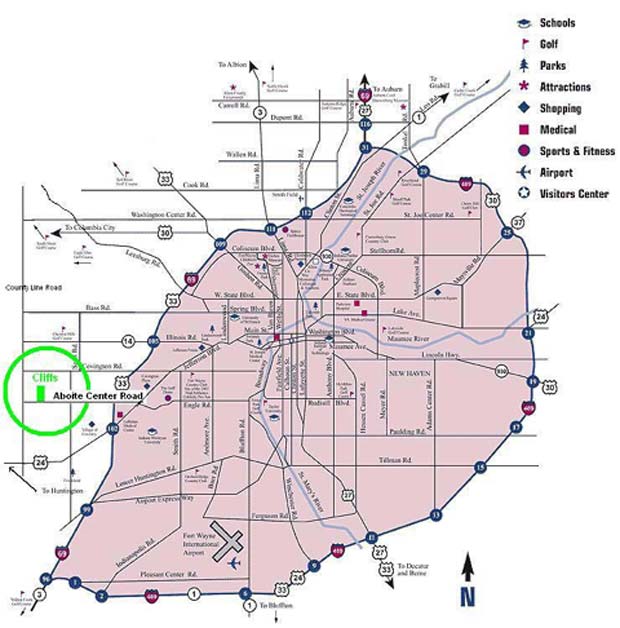 Learn more about the Aboite New Trails recreation pathways

Links
All information is believed to be true and accurate to the best of our knowledge at the time of publishing, however, we do not warrant or guarantee any of the information shown on this web site. Visit our sponsor for replacement water filters and reverse osmosis systems at WaterFiltersOnline.com.